Big Brother is Back!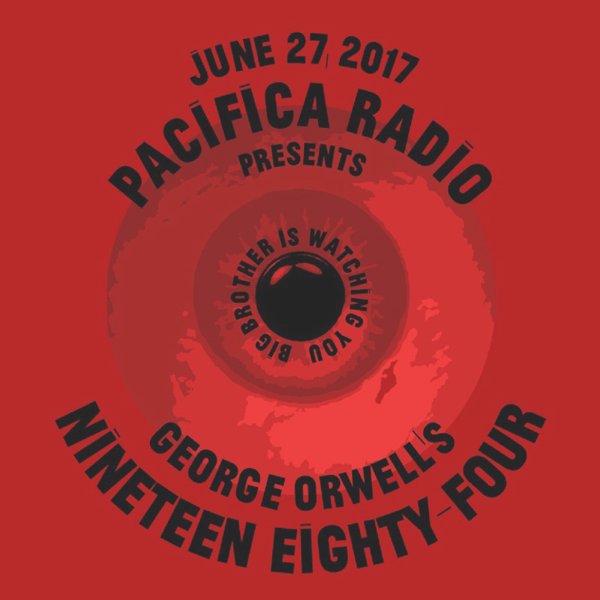 Orwell wrote "1984" in 1949, as a warning of what it might be like to have a government spying on its people, combined with no civil liberties protections, and determined to edit historical records to only say what the government wants people to know. The book shows what could happen with a government that cannot tolerate individualism or independent thinking.
The novel popularized the terms "Big Brother" and "Newspeak".

One of the great examples of Pacifica programming is the iconic 1975 reading of George Orwell's
Nineteen Eighty-Four.
Read by Pacifica's longtime morning host and Blacklisted writer
Charles Morgan
and legendary voiceover artist
June Foray.
George Orwell would be shocked to know that many of his fictional horrors are being realized today.
Tuesday, June 27, 2017
9:00 AM ET to Midnight
KPFA Berkeley, KPFK Los Angeles, KPFT Houston, WBAI New York, WPFW Washington DC
plus many Pacifica Affiliates
and right here.