Leonard Lopate Returns to WBAI!
Starting Monday, July 16
1 - 2 PM ET Monday thru Friday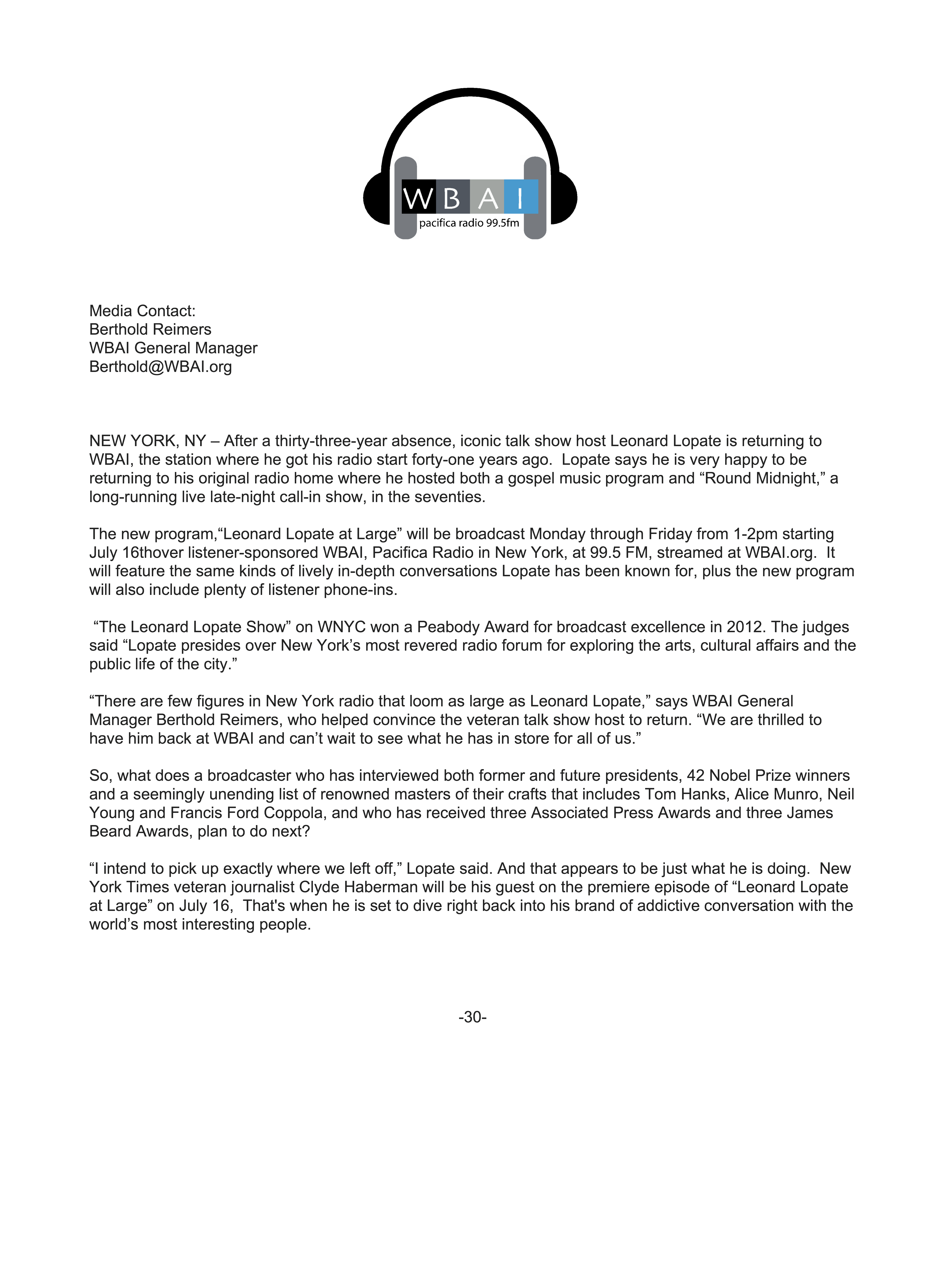 Fiscal 2016 Audit
June 21, 2018

Pacifica's National Board Chair Nancy Sorden, Audit Chair Eileen Rosin and Interim Executive Director Tom Livingston jointly announced today that the audit of Pacifica's FY2016 financial statements has been completed and can be viewed here.

"Completing the 2016 audit is an important step in getting our audit process back on schedule," said Sorden.

Pacifica is currently searching for a new audit firm; according to Rosin, the audit committee is reviewing the finalists' credentials and will be making a decision in the coming days.
"The audit committee is committed to making sure that the FY2017 audit is completed without delay," she added.

Pacifica has also retained outside accounting/business office support from the National Educational Telecommunications Association (NETA) Business Center.