Referendum Rules and Work Plan & Vote on Revised Bylaws February-March 2020
A bylaws amendment petition will be going for a vote of Pacifica's members on Feb 18th 2020. There will be two parallel elections nationwide, one amongst listeners (10% quorum) and one amongst staff (25% quorum). Ballots must be received before 11:59PM EST on March 19th in order to be counted.

Starting on Feb 18th, please look out for an email, paper ballot or postcard (with voter credentials beneath a scratch off). All members who donated a minimum of $25 or who volunteered a minimum of 3 hours between Jan. 03, 2019 and Jan. 02, 2020 are eligible to vote. Examples of eligible volunteer work are: working in the fund room during fund-drives and serving on the local station board and station committees. In order to qualify to vote as staff you need to be paid staff (on payroll as of Jan 2, 2020) or unpaid staff (defined as having completed 12 hours minimum of work (outside of fund-drives) between Oct 3 2019 and Jan 2 2020 (3 month period) at KPFK, KPFT, WBAI and WPFW. At KPFA, the definition for unpaid staff is 12 hours of work (outside of fund-drives) between Jan 3 2019 and Jan 2 2020 (12 month period).

If you do not receive a ballot please fill out a ballot request form (link to be posted on Feb 18th, 2020). All members (staff or listener) who requested a paper ballot in prior election will receive a paper ballot in this election.

Prior to requesting a ballot, please make sure to check your SPAM folder and safe-list [email protected] and [email protected]
TIMELINE
Feb 1-7 Prepare mailing lists
Feb 18 Ballots go out (e-ballots, paper and postcards)
Feb 18 Open election (all)
Feb 18 – Mar 19 Fulfill ballot requests and provide customer support
Mar 19 Close election (all)
Mar 20 Ballot data entry
Mar 21 – 22 Provide results

If you would like to review the proposed bylaw amendment, you may view the posted notice announcement here.

The NES will be creating a series of CARTs presenting the main changes in the ByLaws and arguments for and against. Please submit your argument for or against by clicking here.


This Amendment to the Pacifica Bylaws Has Been Proposed By Petition
Your Comments Are Invited
Please Email 'pnb at pacifica.org'
These bylaws are presented pursuant to the petition of more than 1% of the members.

... The Pacifica National Board hereby notices the beginning of a Bylaws amendment process, consistent with Article 17, Section 1 of the Bylaws as of this date, October 22, 2019 and the Order of the Superior Court of California, County of Alameda of October 21, 2019.
For this Bylaws amendment process, this proposed amendment shall be posted publicly for 45 days on pacifica.org by October 22, 2019 (the "Notice Date"), which is 60 days before the earliest of the voting dates of the Board and of the Delegates, which shall be December 20, 2019.
The Delegates at each of the five stations shall vote on the proposed amendment(s) during a 60-day period beginning with the date when the PNB votes on the proposed amendment(s). The PNB vote date shall be announced when it has been determined, but no sooner than December 20, 2019.
Referendum Work Plan
View PDF File Here
Proposed Bylaws
View PDF File Here
Proposed At-Large Directors
View PDF File Here
Comparison between old and new bylaws
View PDF File Here
Court Order
View PDF File Here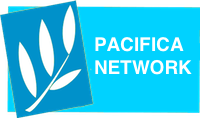 Reports on PNB and Committee Exec Sessions

Click Here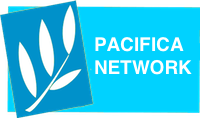 In Memoriam - "Pe-Te" Johnson
In Memoriam - Lila Garret