Bylaws Amendment - Third Group
This Amendment to the Pacifica Bylaws Has Been Proposed By Petition
It will be voted on starting in December by the
Pacifica National Board and the Local Boards.
Your Comments Are Invited
Please Email 'pnb at pacifica.org'
These bylaws are presented pursuant to the petition of more than 1% of the members.

... The Pacifica National Board hereby notices the beginning of a Bylaws amendment process, consistent with Article 17, Section 1 of the Bylaws as of this date, October 22, 2019 and the Order of the Superior Court of California, County of Alameda of October 21, 2019.
For this Bylaws amendment process, this proposed amendment shall be posted publicly for 45 days on pacifica.org by October 22, 2019 (the "Notice Date"), which is 60 days before the earliest of the voting dates of the Board and of the Delegates, which shall be December 20, 2019.
The Delegates at each of the five stations shall vote on the proposed amendment(s) during a 60-day period beginning with the date when the PNB votes on the proposed amendment(s). The PNB vote date shall be announced when it has been determined, but no sooner than December 20, 2019.
Proposed Bylaws
View PDF File Here
Proposed At-Large Directors
View PDF File Here
Comparison between old and new bylaws
View PDF File Here
Court Order
View PDF File Here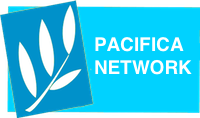 Reports on PNB and Committee Exec Sessions

Click Here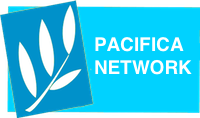 >