Special Programming
Senate Commerce Committee
"Does Section 230's Sweeping Immunity
Enable Big Tech Bad Behavior?"
(Or "Are They Censoring Conservative Speech?")
Wednesday, October 28, 2020
10:00 AM ET
Jack Dorsey, CEO Twitter
Sundar Pichai, CEO Google
Mark Zukerberg, CEO Facebook
Listen Here

Streaming by Pacifica

Nominations are now open for the two 2021 Affiliate Director seats on the Pacifica National Board.

The Deadline for the receipt of nominations is Nov. 15, 2020.

Nomination should be sent to: [email protected]

Notice is hereby given to Affiliates and the Public that the PNB will interview nominees for the two Affiliate Director positions at its regular monthly meeting on Dec. 3, 2020.

Protocols for the election of Affiliate Directors will also be decided in that Dec. 3rd meeting.

New Affiliate Directors will be seated in a PNB Special Open Meeting in January 2021.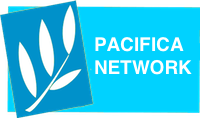 Reports on PNB and Committee Exec Sessions

Click Here