VOTE! VOTE! VOTE!
Your Voice is Pacifica's Voice
Pacifica Elections Here
Second Group
These Amendments to the Pacifica Bylaws Have Been Proposed
They will be voted on starting in March by the
Pacifica National Board and the Local Boards.
Your Comments Are Invited
Please Email 'pnb at pacifica.org'
These bylaws are presented pursuant to the motion approved by the PNB on November 29, 2018 approving a timeline for a second set of bylaws amendments.
The applicable part of that motion:
... The Pacifica National Board hereby notices the beginning of a Bylaws amendment process, consistent with Article 17, Section 1 of the Bylaws as of this date, Nov. 29, 2018.
For the 2018 Bylaws amendment process, all properly proposed Bylaws amendments will be submitted to the Pacifica National Board Secretary at secretary@pacifica.org (and optionally to the PNB as well) and shall be held until January 25, 2019, the submission close date, and shall be posted publicly on pacifica.org by January 28, 2019 (the "Notice Date"), which is 45 days before the earliest of the voting dates of the Board and of the Delegates, which shall be March 21, 2019.
The Delegates at each of the five stations shall vote on the proposed amendment(s) during a 60-day period beginning with the date when the PNB votes on the proposed amendment(s). The PNB vote date shall be Thursday, March 21, 2019 if possible, or no later than April 4, 2019.
View PDF File Here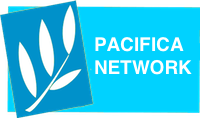 Reports on PNB and Committee Exec Sessions

Click Here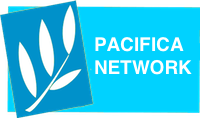 >